Extract from The Vegas Herald Tribune (15.12.98)

Dig it, kats and kittens, chicks and chuhuahuas, There was only one place to be seen in town the other week : Yep, that's right hep cats - Tony "Da Wig" Tarantino's new gaffe "Casino Royale", the swankiest salon of sophistication this side of Soddom and Gommorah. Word had it that the self styled kingpin of the club scene was playing host to the VEGAS mob. Phew! This was always gonna be the hottest double act since Bogie and Bergman got it together down Casablanca way but this one scorched the dial right off the sizzle-o-meter. Ouch! This feline correspondant was like a scalded kat on a hot tin roof Daddy-O!

Erupting white hot off the presses like molten lava we've got the sleaze,the sin-uendo and the sin-sational pics from the shindig that was way too hot to handle, even with the benefit of protective clothing. This one should have been detonated somewhere in the south Pacific under strictly controlled conditions. S-s-seismic Daddy-O! Remember,kats and kittens, you heard it here first.

We cruised into the Copa' just after midnight to find the joint packed with sugar daddy's and sin-derella's havin' a ball and not a pumpkin in sight. Wall to wall wise guys dressed to kill.If the suits didn't get you the suntans surely would. High Society's most elligible bachelors and the FBI's Ten Most Wanted. High rollers with plenty of moolah - even the cigarette girls were getting C-note tips. Uptown girls and downtown guys, dazzling debutantes and swinging socialites. Not so much who got in as who didn't : Armani and Trump were a couple of fallers at the first hurdle in the entrance stakes. Take a tip Georgio, next time dress to impress! , and Donald, you'd better remortgage Trump Tower if you want to meet the cover charge at Vegas - remember Frankie & the boys tax the very rich according to ability to pay - hey, they're fairer than the government! Believe me this ain't just the numero uno kool kat who's got the kream and the kontacts miaowing sweet secrets into your shell-like.Who else did I have in tow than my canine friend the rumour mongrel and you can bet he's not barking up the wrong tree! Woof, woof you know it's the truth!

Meanwhile it was all shakin' in the Stardust Lounge. It's a different world down there. Limbo - how low can you go? We're talkin' subterranean, sinners. These kats were mining a rich vein of sleaze and sin-uendo clean through to the centre of the earth. If there's a hell down below these jokers have got a season ticket!These guys could teach Beelzebub himself a thing or two about Bacchanalian excess!If you're a connoisseur of sin-sational, salacious shenanigans and deliciously decadent depravity seeing these freaks in action was like watching Daddy-O Michaelangelo do a paintjob on the roof of the Sistine Chapel.

Pop quiz paparazzi : Who was that well-endowed wench and what happened to her escort, the mammary mauling mogul? (word is the movie biz maestro will have trouble getting a job directing traffic in this town after messin' with Marilyn!). Who was spotted shakin' his marracas at which sultry showgirl - and more importantly were they doin' the cha-cha-cha later? Which mad mobster was seen sporting improbable facial hair? (A word to the wise guy : looked more like a slug had crawled up and died on your top lip than an audacious bid to evade the authorities, now you got the fashion police as well as the feds on your tail!) .Which pugnacious pugilist was seen holding hands,making all kinds of plans, with which libidinous latin lothario? Which able-bodied seaman was last seen stoking the boiler before setting sail for foreign shores? And was that brazen young lady really making like Monica and goin' down with with the captain of the ship? Read between the lines, peruse the photographic evidence and draw your own conclusions kats and kittens. My job here is done.

Miaow, The Kool Kat.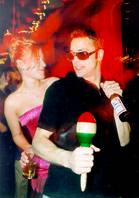 cha-cha-d'amour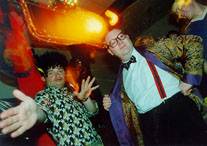 bugsy & friend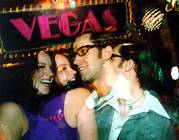 double date


like to see my maracas?
in the navy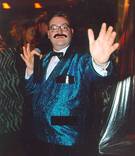 mad mobster in facial fur fiasco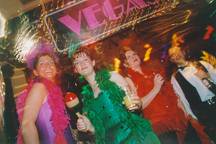 showtime at the copa


the man with the plan

dancing chic to chic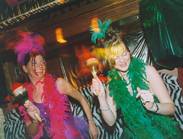 what's shakin' girls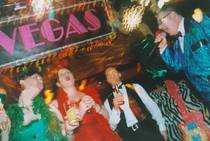 kats khorus


wise guys

vegas glitterati pt.1


chicks with attitude

sin-derella havin' a ball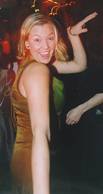 walk like an egyptian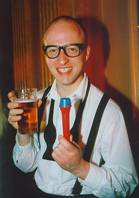 live and direct from the stardust lounge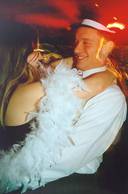 you can leave your hat on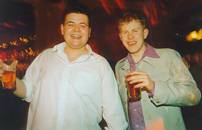 bugsy's mob


chico & the man

take a hike guys


vegas glitterati pt.2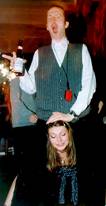 table service in the presidential suite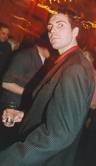 you lookin' at me?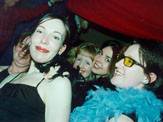 copa kats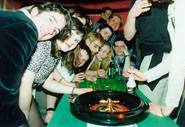 hustlers convention